A Happy New Year 2019 for all!
We would like to express our gratitude for all your interest in Rokuhan products.
We look forward to seeing you again as well.
We wish you a prosperous 2019 filled with health, happiness and success.
May you have a safe and happy New Year.
We will release more various products such as " Z Shorty" to start selling in addition to the ordinary Z scale model trains, tracks, and others.
We will also continue to concentrate on improving Z gauge products which live up to your expectations.
Thank you very much for your continuous support.
Furthermore, thank you for your coming to our Rokuhan Tokyo Showroom.
We received a large number of your visitors from the opening day. We would appreciate your continuous support for Rokuhan Showroom in Tochigi.
We will make more various proposals in the future to make everyone enjoy Rokuhan Z gauge who visited our showrooms.
We look forward to meeting you in our showroom!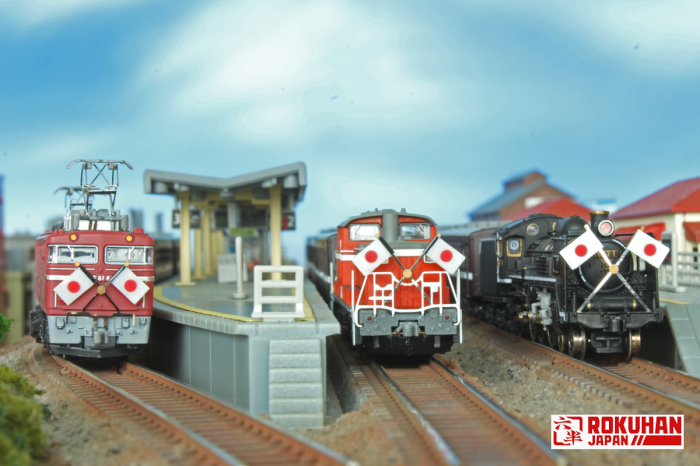 *
Image and pictures are not final. All appearance and specifications subject to change without prior notice.
★★★★★★★★★★★★★★★★★★★★★★★★★★★★★★★★★★★★★★★★★★★★★★★★★★★★★
★
★
★
★
★
★
★
★
★
★
★
★
★★★★★★★★★★★★★★★★★★★★★★★★★★★★★★★★★★★★★★★★★★★★★★★★★★★★★
Permalink : https://www.rokuhan.com/english/news/2019/01/new-year-greeting-2019.html