Thank you for your continued interest in ROKUHAN products!
We ROKUHAN will exhibit our products at the 43th Japan Railroad Model Show held in Ota City industrial Plaza (PiO) which is held by Japan Model Railroad Association (JMRA)
Location: Ota City Industrial Plaza (PiO)
4 minute walk from Kamata station (Keihin Kyuko Line)
12 minute walk from Kamata station (Tokyu Line)
Date: 13/Oct./2018 and 14/OCT./2018
Time: 13/OCT.2018 10:00am - 18:00pm
14/OCT.2018 10:00am - 16:00pm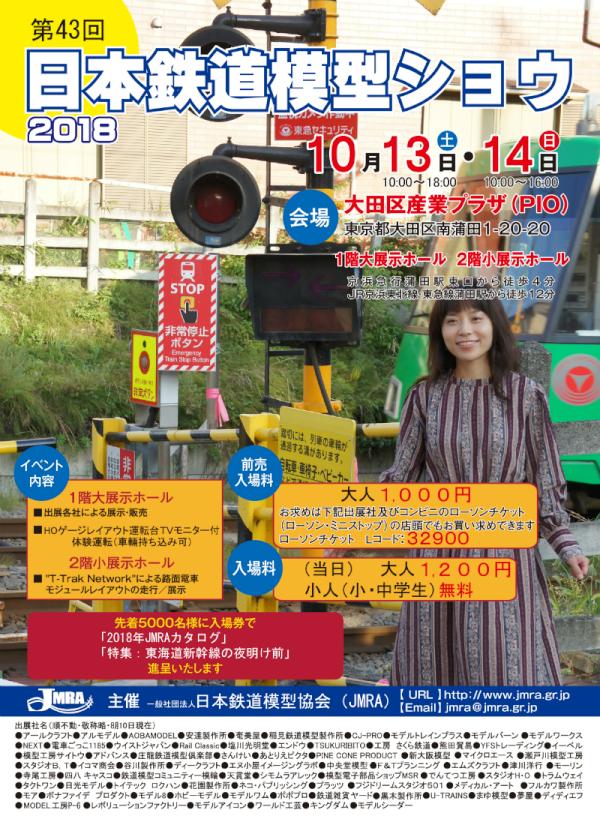 ROKUHAN Booth Information
We will show following new products
500 TYPE Hello Kitty Shinkansen
JNR EF81 Electric locomotive Number 81 Official State car type
JR EF81 Electric locomotive Cassiopeia color
JNR 113 Type 2000 Rapid Kansai line
Others
We will inform others at exhibition hall.
Please come to ROKUHAN booth
Also we will sell some limited ROKUHAN products and new products.
We look forward to your visit and see you at ROKUHAN booth!
★★★★★★★★★★★★★★★★★★★★★★★★★★★★★★★★★★★★★★★★★★★★★★★★★★★★★
★
★
★
★
★
★
★
★
★
★
★
★
★★★★★★★★★★★★★★★★★★★★★★★★★★★★★★★★★★★★★★★★★★★★★★★★★★★★★
Permalink : https://www.rokuhan.com/english/news/2018/10/43th-japan-railroad-model-show.html