Thanks for your continued interest in Rokuhan products!
We Rokuhan attended "ALL JAPAN MODEL & HOBBY SHOW 2016" at TOKYO BIG SIGHT on Sep.24 and 25.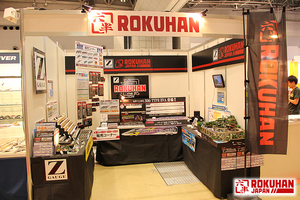 Displayed "500 Type Shinkansen - EVA version(on sales! buy now!)", "E6 Type Shinkansen - Komachi(prototype)", and "C57 Steam locomotive(prototype)".
And this is the first time to show, "Z- Shorty"(not for sales, displayed as sample), it got big impact from train model freaks, women, and kids! This pretty and funny body design is impressed by many people has short Z scale motor unit inside and its unit provides amazing running performance!
"Z- Shorty" can run on the smallest Rokuhan curved rail, R45! This means it can run on any small space layout, diorama bench-works!
Here is Rokuhan booth pictures!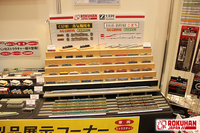 Rokuhan train line-up display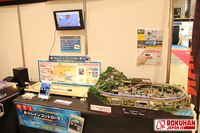 e-train controller booth and display Rokuhan diorama bench-work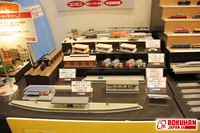 Rokuhan structure line-up, includes coming soon structure, "Convenience store"
Thank you all for coming Rokuhan booth and hope you all will continue to support Rokuhan products!